Free Shipping On
Orders Above $39.99

100% Money
Back Guarantee

Hand Made
With Love In USA
Let customers speak for us
Nothing More Special Than Personalized Gifts!
There's nothing better than giving a personalized gift that truly shows how much you care! Most girls sports jewelry available on our site is customizable. Add name engravings, custom letter charms, number charms and even birthstones.
SHOP OUR COLLECTION
Want To Get a Gift For Entire Team? Check Our Wholesale Team Gifts
Sign up for our wholesale program andsave up to 40% select items for your team.
SHOP OUR COLLECTION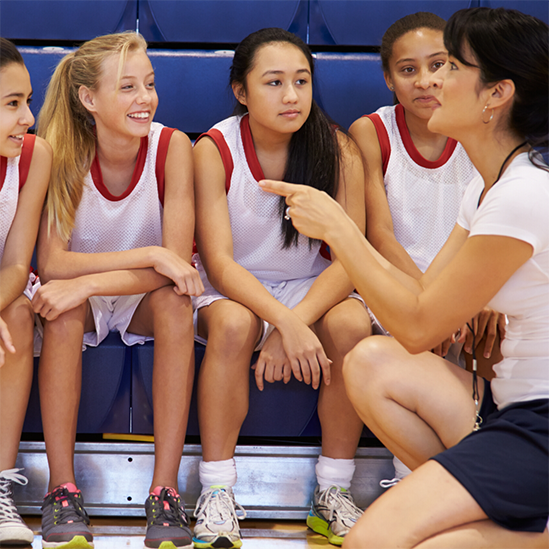 Coaches Work Hard To Help Us Perform At Our Best, So Let's Show Them How Much We Care
SHOP COACH GIFTS
Frequently Asked Questions
Where is the jewelry made?

Our jewelry is handmade with love in Massachusetts
How fast can I get it?

Processing time for any order is 1 to 3 business days. If the order is placed with standard shipping it will typically arrive in 5 to 7 business days once it has shipped. However due to the current USPS delays we are unable to guarantee a specific delivery date. If something is needed quickly, we recommend placing the order with our 2 Day Shipping option through FedEx, for a flat rate of $8.75. Please note, selecting faster shipping at checkout does not change our processing time. As most of our items are made by hand.
How much is shipping?

USPS First Class Mail- $3.99 Fedex 2 Day $8.75 Express 1 Day $29.99 **Free Shipping for Orders Over $39.99**
Can I create a custom piece of jewelry?

Yes, we would love to help you create the perfect piece of custom jewelry for someone special. Please send us a message at Support@sportybella.com
Do you ship worldwide?

Yes, we do offer several options for worldwide shipping
How do I care for my jewelry?

Want your jewelry to last? Some simple care can help your piece of jewelry last for a lifetime even if it is not sterling or 14K gold. Protect the plating of your jewelry by removing it when washing your hands, swimming, exercising, cleaning and before applying any kind of personal body product. Maintain your jewelry's shine by avoiding contact with agents such as soaps, perfume, lotion, makeup, hair & cleaning products, etc. You can purchase jewelry cleaning solutions to dip your jewelry into, but we do not recommend those for any jewelry pieces that have a sparkle accent. Use a cotton swab or soft cloth to clean. Next, to clean your pieces, you can use a mild soap and some warm water. Be sure to rinse well and then pat dry. Always be sure your jewelry is COMPLETELY dry before putting in storage. You can polish with a soft cloth or chamois. Any of the metals in our jewelry (silver, gold, brass or copper) can tarnish or have water spots if not dried well. The Sportybella jewelry pouch doubles as a safe haven for your jewelry's storage and a polishing cloth to keep it looking bright and shiny.
Do you offer team discounts?

Yes, we would love to help you get gifts for your team and we offer a bulk discount. Please contact Support@sportybella.com to find out more information.